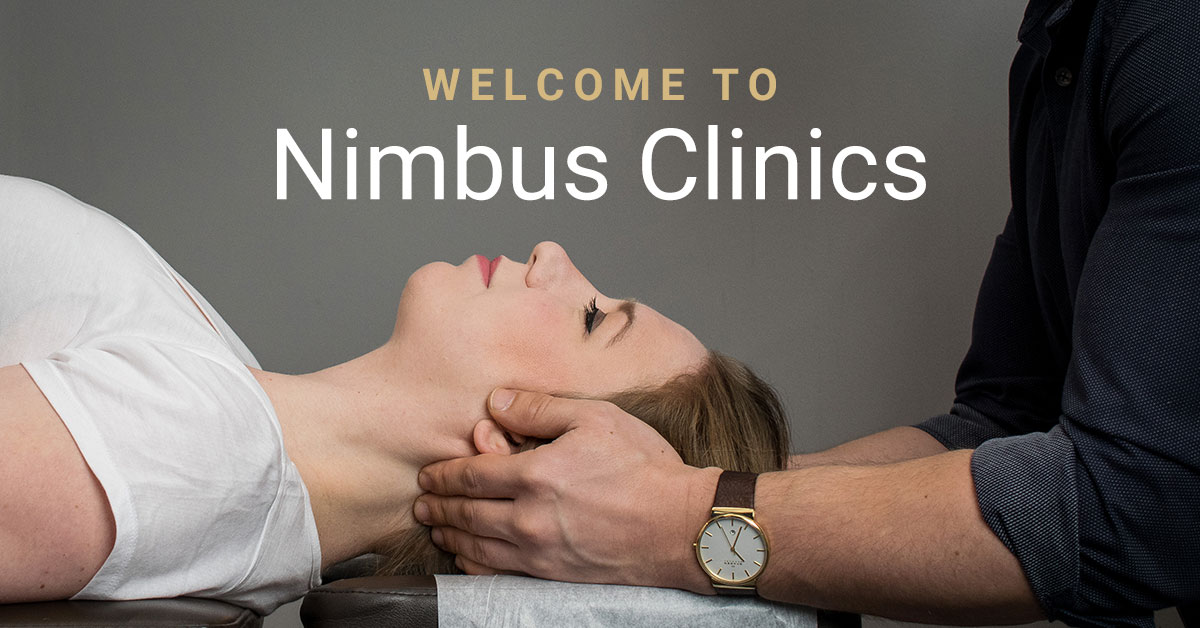 We are so excited that you have stopped by our site. This blog will be dedicated to bringing helpful information about health and wellness to our audience. We strongly believe that good health is a valuable part of life and this blog will help us to spread health-related knowledge.
About Our Practice
In our practice, we have extensive experience in different fields of interest. Our professionals have a variety of experience in different sports and have had the opportunity to learn from leading experts and researchers in their field. To better serve our patients, we provide the following services:
Our blog will often reference these different types of treatments and specialties because it is what we know best. Here at Nimbus Clinics, we know that there are many different areas of health and we aim to bring them all together. When a patient comes in, we provide an initial health assessment which helps formulate a personal care plan. Symptoms often point to an underlying issue, which is what we hope to ultimately resolve. Our patients are more than their injuries and we honour that when we create well-rounded care plans to ultimately get them back to their active lifestyles, work, and just enjoying life again.
Our Main Goal in Blogging
For our patients and wider community, we want to post helpful articles and tips for those who want to learn and improve their own health. By posting articles and educational bits, we hope to be a helpful resource. The informational articles we create will highlight certain areas and give you our perspective on current ideas and research about health. This may include tips like knowing when to see a health professional, simple at home exercises, healthy recipes and common causes for injuries.
Our main goal with this blog is to be informative, thought-provoking and accurate with the information we provide. As medical professionals, we recognise that case studies, experience, and professional best practices are always the highest forms of information, regardless of whether the reader visits our office or not.
What This Blog Does Not Do
These blog posts do not take into account individual circumstances and they are not intended to be a substitute for health and medical advice from a qualified health professional. Whilst we hope to give you great options and ideas, we encourage you to always seek advice from a qualified health professional before acting on any information you receive from our blog posts.
Now that we have the introduction out of the way, we hope you will stop by regularly to read our latest posts. And of course, welcome to Nimbus Clinics.