About Nimbus Clinics
---
Our Vision
The World Health Organisation (WHO) define health as "a state of complete physical, mental and social well-being and not merely the absence of disease or infirmity."

At Nimbus Clinics, we understand your health holds the highest value in life, so our focus is on bringing all elements of health together such as nutrition, exercise and positive psychology to complement chiropractic in bridging the gap from where you are to where you want to be. Our great attention to detail will ensure we get to the root cause of your problem. We continually strive to be the best at what we do to make sure we can help you reach your peak of health.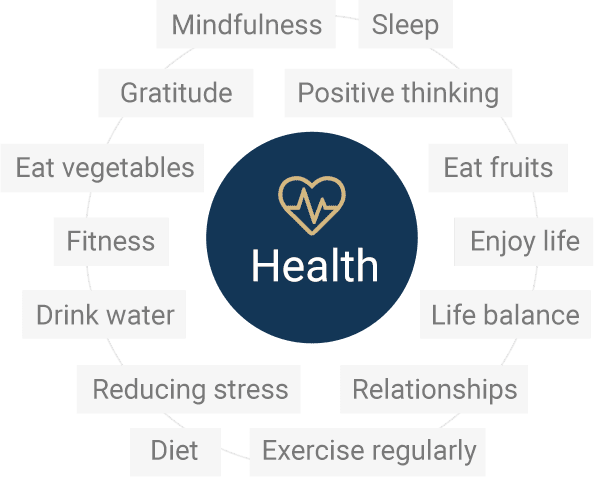 Meet The Team
---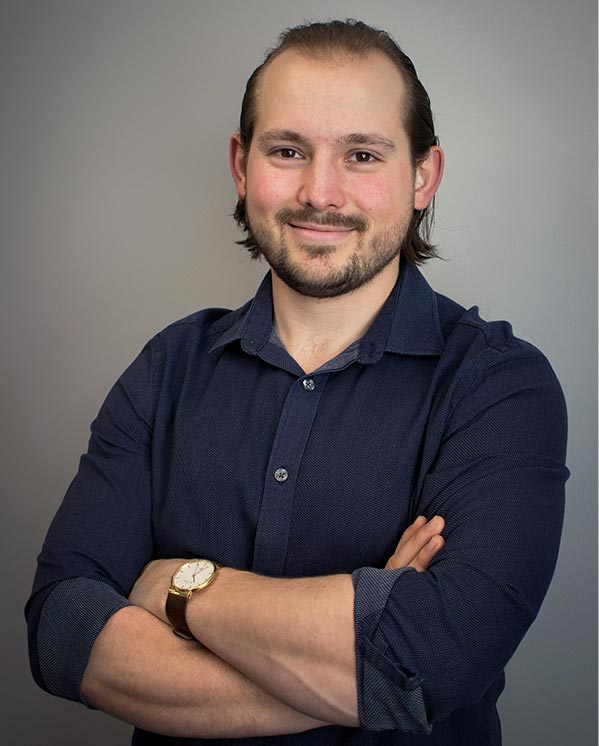 Dr. Peter Blenkarn DC MChiro PgCert CCEP ICSC FRCC
Doctor of Chiropractic
*
Doctors of Chiropractic hold a Chiropractic degree and do not hold a general medical qualification
Peter is the founder and principle chiropractor of Nimbus Clinics. As a chiropractor, he understands how important it is to be pain free so that you can lead a vibrant and healthy lifestyle while you're on the go. He helps many people achieve this through chiropractic, a healthy clean diet and appropriate exercise. Peter's goal as a chiropractor is to educate and empower people with an understanding of how their body functions and what they can do to keep their body performing at its best. He ensures undivided attention on your specific health and wellness needs and will endeavour to help you set and achieve your goals. To do this, he continually strives to offer World-Class Chiropractic Care to his patients by keeping up to date with current techniques and the latest research by attending many courses and seminars around the world.

After working with some of the world's leading experts and researchers in chiropractic, rehabilitation and performance enhancement, Peter has developed a high quality and distinctive approach which enabled him to work with the Fiji Rugby Team during their Rugby World Cup 2015 campaign. He gets the most enjoyment from using this model to help his patients regain their ability to perform every day tasks that no longer seem doable. This may range from helping mum and dad picking up and playing with their children, being able to do more gardening, walking further to the shops without needing so many breaks, sitting for longer with more comfort, getting fit enough to return back to work or something as simple as putting on your socks pain free and more.

Peter understands the benefits of a healthy and active lifestyle and is an avid rugby union and rugby 7s player. He also enjoys connecting with nature through rock climbing, mountaineering, hiking and trekking. When he's not busy outdoors, he practices Krav Maga, Tai Chi and has recently started basic yoga. However, it's not always all go for Peter, he knows the importance of taking time out to relax, disconnect and immerse himself in a good book.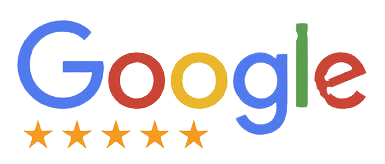 5 * from 86 reviewers
Dr. Tehan Frago DC B.HSc & B.AppSc (Chiropractic)
Doctor of Chiropractic
*
Doctors of Chiropractic hold a Chiropractic degree and do not hold a general medical qualification
Tehan is a chiropractor at Nimbus Clinics. Learning and understanding how the human body works is one of his biggest passions and one of the things he loves to share with the people he comes into contact with. He improves the lives of others by teaching them about their body, showing them how they can enhance the way they use it to do the things they love and enjoy even better than before. To better understand the overall health status of an individual, he completes a comprehensive whole-body assessment so he can understand which areas could do with tuning up and what the best approach would be to do so.

His attention to detail from his background in computer science along with his Aussie charm has made him a well-loved and valued part of the team at Nimbus. Growing up in regional Australia cultivated a warm enthusiasm for having an active, healthy lifestyle and Tehan has a wonderful way of connecting with his patients to help them achieve that for themselves. His goal as a chiropractor is to help people to have an active role in their care, to guide them on their journey to better health. He does this by creating a wholesome blend of exercise, diet and other lifestyle advice with contemporary chiropractic care to help people achieve their health goals.

A thirst for adventure and exploring runs deeply within Tehan. This has led him to snowboard down the snowy mountains in Japan and to hike up narrow cliff faces in the canyons of the United States. When he's not out on his next big travelling adventure, he takes great pleasure in looking after and cooking up his nutritious homegrown vegetables and practising yoga to develop his mind-body connection. To let his mind unwind he also loves playing video games and losing himself in a good book.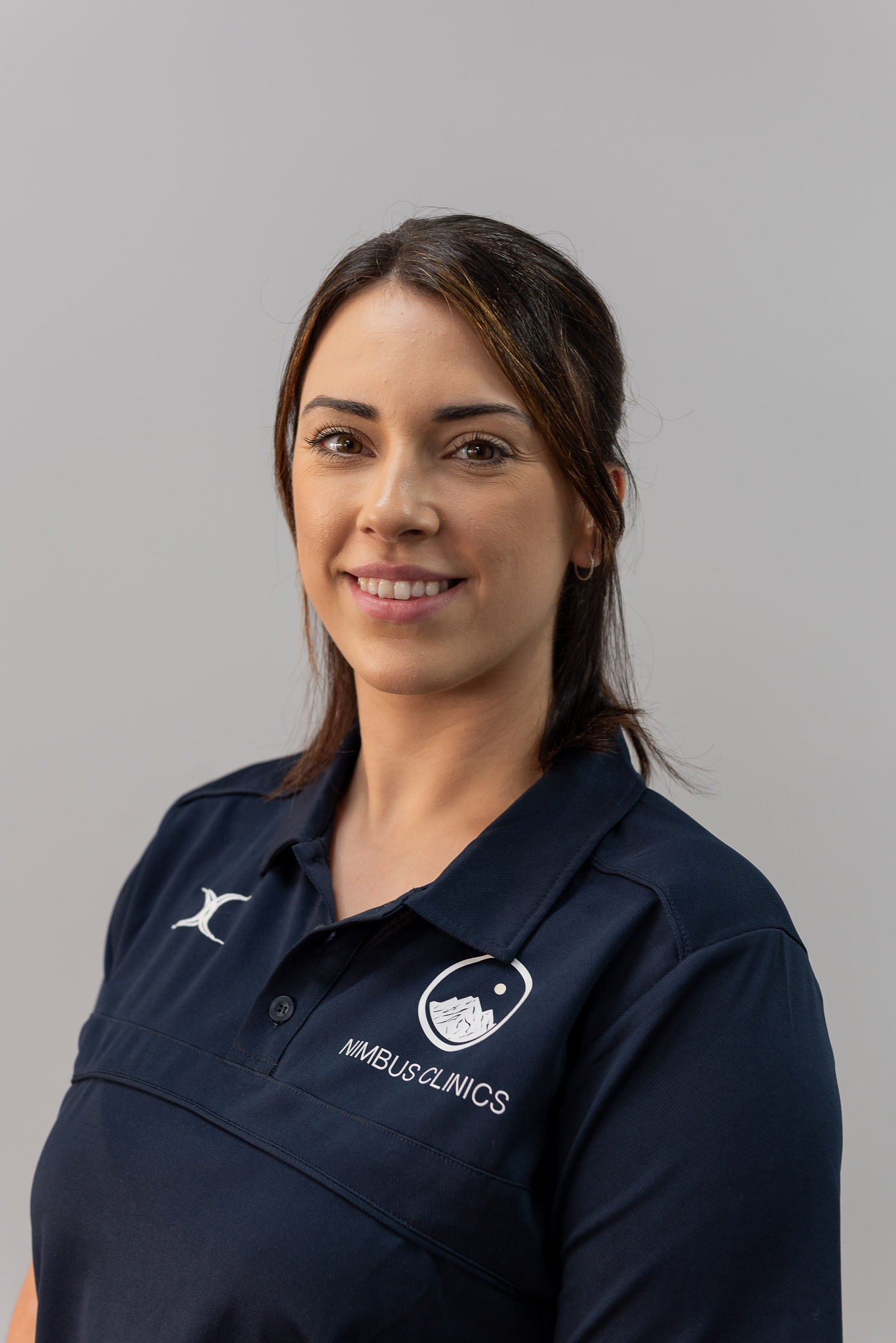 Dr. Felicity Wilkins DC MChiro
Doctor of Chiropractic
*
Doctors of Chiropractic hold a Chiropractic degree and do not hold a general medical qualification
Felicity is a chiropractor at Nimbus Clinics. After growing up working on farms in the Welsh countryside, she became very familiar with the physical effects of manual labour and her personal experience with chiropractic care showcased the benefits she could experience beyond her own aches and pains. This sparked a desire to switch careers so she could learn and understand how to help others achieve and experience a full and vibrant, healthful life.

Felicity's main goal as a chiropractor is to help people reach their own unique health goals. Her warm and inquisitive nature helps her to make a deep connection with her clients so she can truly understand their needs and what's important to them about their hobbies, occupation or lifestyle. By creating a bespoke care plan, she designs and tailors her sessions in a way that's engaging and helps to involve clients in their journey to better health so they can take more ownership over the things they can influence. By creating a mutual partnership with her clients she assists them by working on and improving the areas that they can't work on by themselves, with chiropractic, manual therapy and rehabilitation techniques she learnt during her time at the Welsh Institute of Chiropractic. This is where she developed a particularly strong interest in women's health and how chiropractic care can really benefit women of all ages.

She regularly draws on her experience of working with a championship level rugby club where she helped to set players up for success. In a sports environment it's important to be able to assess, diagnose and provide safe, effective treatment and rehabilitation for the sports injuries at hand in a timely fashion. By regularly reviewing this, this helps to ensure players can get back to competing quickly and safely. The wonderful thing is, by using this skill set in day to day practice, this helps the team at Nimbus to bridge the gap between rehab to performance in every aspect of life.

Felicity spends most of her free time with her rescue dog Bruce! Together they enjoy long woodland walks, beach days and hiking adventures. She's particularly passionate about cooking and developing authentic recipes, using nutritious, fresh and sustainable ingredients. Felicity is also a keen advocate for organisations such as Anthony Nolan and the Welsh Bone Marrow Service, following donating her bone marrow in 2022.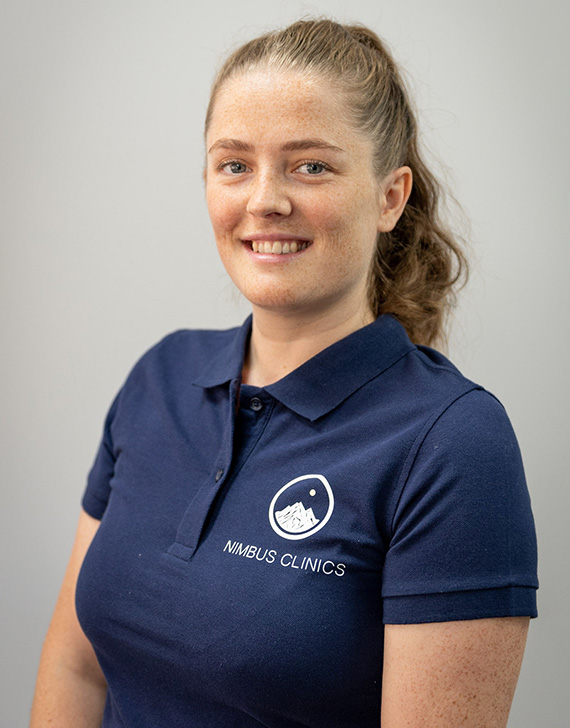 Siân Stevens BPA Hons
Sports Massage Therapist
Siân is the lead soft tissue therapist at Nimbus Clinics. After swimming competitively for Sussex and training at the prestigious Northern School of Contemporary Dance, she became well accustomed to the health benefits of having regular sports massage and other soft tissue techniques to help her thrive in high intensity training environments. After experiencing how this helped with her own injury prevention and rehabilitation first hand, this sparked an interest in pursuing it further which gives her a sound understanding of the important role healthcare practitioners play in helping people reach their goals. Siân's main goal as a sports massage therapist is to help people get the most out of life, by empowering people to look after their health and to help them reach their peak of health. Her holistic, endearing nature and down to earth approach helps her to connect with and build strong relationships with the people she comes into contact with. She does this by helping to set goals with her patients, and by combining soft tissue techniques with her expertise from working in performing arts, she uses supplementary mobility and strengthening exercises alongside simple lifestyle advice to help people be and move more mindfully.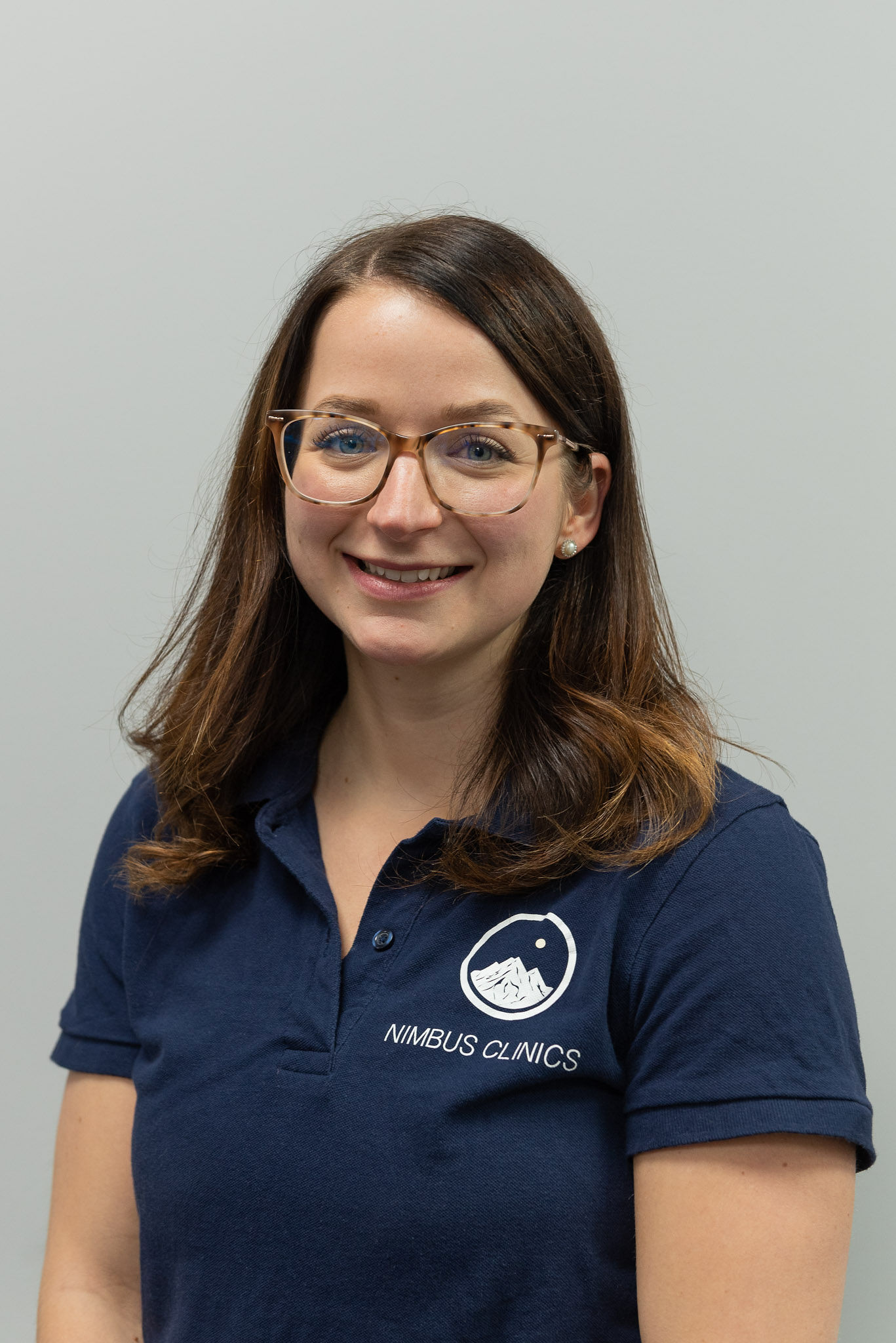 Laura Such BSc Hons
Sports Massage Therapist
Laura is a sports massage therapist at Nimbus Clinics. From an early age, she developed a deep passion for helping people to create positive change in their lifestyle by educating and inspiring them about exercise, nutrition and by helping them to create sustainable changes to their lifestyle. She draws on her valuable and extensive experience as a Personal Trainer and Coach to help people set and achieve goals for their health and wellbeing.

She blends her knowledge from her Sports Science Degree, her experience in the health and fitness industry from coaching and personal training and her Sports Massage Therapy studies to provide a perfect, well rounded approach to helping people reach greater levels of comfort, peak performance and greater overall wellbeing. She does this by using a combination of manual therapy and exercise and coaching tips.

Her favourite expression when it comes to wellbeing is "you only have one body so treat it well". She believes that looking after your body is a priority to prevent injuries and to maintain optimal health and performance. Whether it is from everyday activities and lifestyle factors or competitive sports, she has experienced how sports massage therapy can compliment and improve her own health as well as her clients' lifestyle and physical performance.

Laura's original sporting background stems from playing handball whilst growing up in Hungary. After competing in bodybuilding-fitness competitions, she developed a sound understanding of the physical and mental demands of different sports and occupations. Now she enjoys the challenges and benefits of weight training, CrossFit and performance based competitions like Hyrox. Like all of us at Nimbus, she knows the importance of recovery and so she also incorporates a combination of yoga and mobility exercises into her own self care program. She will often combine things like this alongside her regular sports massage therapy to deliver a specific, person-centred treatment and management plan for everyone.
What We Can Help With
---
General aches and pains

Mechanical neck pain

Acute or chronic back pains

Headaches related to neck pain

Rotator cuff injuries

Strength and conditioning

Elbow pain related to back or neck conditions

Pain caused by irritation of the sciatic nerve

Short term management of ankle sprains

Relaxing strained muscles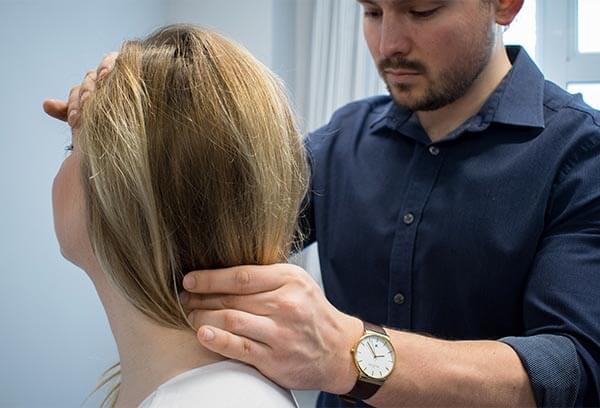 Nimbus Clinics in the Community
One of our passions is to educate and empower people to improve their health through health talks on various topics like chiropractic, eating well, exercise and stress management. We often do these for different companies and organisations, so please get in touch if you'd like us to come and educate your workplace.
Whilst we love making a positive social impact in our community, the environmental impact we have on Earth is always something we should consider, from sustainability to reducing your carbon footprint. We really care about our planet and want to see it thrive so every year we will donate a small percentage of our annual turnover to tree planting and ocean cleanup projects because more clean air and water is a no brainer.
Total Number of Trees Planted
by Nimbus Clinics
Every Step Counts
---
Health Assessment
This is where we establish where you are on the health continuum and what the best plan of action will be for your individual needs. We gather information about why you've come to see us, we will ask about your medical history and go through a series of tests to check how well your joints, nerves, ligaments, muscles and tendons are all working. We will also help you to set goals for what you hope to achieve from your care with us.
Personal Care Plan
With the information gathered from your health assessment we will sit down and go through what's going on, what's required to get you to where you want to be and how long it might take to get there with a plan to map out different milestones for you to reach to mark your improvement.
Get To Work
After going through your Personal Care Plan, we will then Get To Work with the most suitable approach for you. This may be with Chiropractic adjustments or it may be combined with Sports Therapy or Massage Therapy. To get the most out of your care, we may advise you on movement patterns, specific exercises, dietary modifications or supplements that may benefit you throughout your healing process.
Keep It Up
Once we've reached the goals or milestones that we've set together, we will reassess and set new goals with you to continue your improvements or to maintain where you are. We will tailor a new plan where this may involve popping in less regularly to make a few tweaks or to progress your exercises to keep you moving in the right direction on the health continuum.