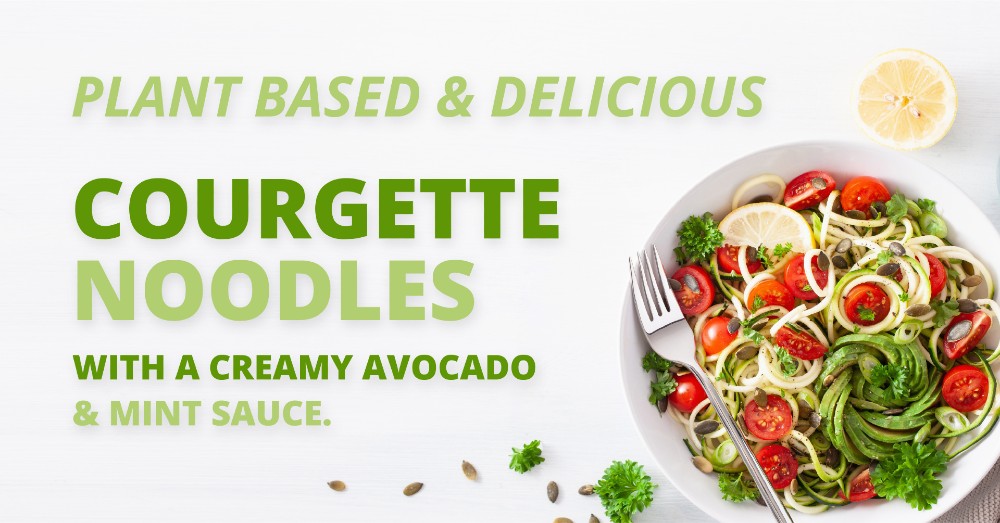 This is one whopping plant-based meal that is as delicious as it is nutritious. It works perfectly as a healthy lunch or dinner option any time of year, but especially coming into Spring/Summer.
The beauty of this dish is that it offers a unique balance of carbohydrates, proteins and fats, which isn't always the case with a plant-based meal.
Brazil nuts are not only present in this recipe for their creamy texture; they are a nutritional powerhouse, abundant in healthy fats, antioxidants, vitamins, and minerals. In particular, they boast high levels of selenium, which is associated with:
Boosting your mood (1)
Supporting thyroid health (2)
Protecting against heart disease (3)
And the good news is you only need to eat about 1-3 brazil nuts (depending on quality) a day to reach your recommended daily intake of selenium!
Next up are the nutritional benefits offered by our healthy fat-filled friend, the avocado. Along with being incredibly nutritious overall and containing Vitamin B5, B6, C, E, K, potassium and folate, avocados may help to lower cholesterol (4), might protect your eye health as you age (5), and can even help you to lose weight (6)!
Pumpkin seeds – eating even a small portion of pumpkin seeds can provide you with a substantial amount of healthy fats, antioxidants, magnesium and zinc, potentially offering you some important benefits including:
Bone health and development support (7)
Prevention of heart disease (8)
Improved sleep (9)
Reduced risk of diabetes (10)
By serving your courgetti with some cherry tomatoes on top, you are not just adding to the aesthetic; you might just be giving yourself some neat health-helpers too. Important research from 2002 links the carotenoids in tomatoes with offering a protective effect against the development of breast cancer (11).
To reap the most health rewards from tomatoes, it's a good idea to pair them with a source of healthy fats (such as the avocado, pumpkin seeds and olive oil in this recipe), as this improves the absorption of the carotenoids (12).
Cherry tomatoes also contain some very skin-friendly nutrients including lycopene, lutein and beta carotene. This trio has been associated with protecting your skin against damage from the sun (13).
This fresh and tasty dish is easy to put together, tastes delicious and offers nutritional support to keep you in tip-top shape all year long.
Ingredients:
3 Courgettes
2 Avocados
75g Brazil Nuts
2 Handfuls of Fresh Mint Leaves
Juice of 1.5 Limes
¼ Chili or 1 tsp Chili Flakes
1 tbsp Olive Oil
1 tbsp Pumpkin Seeds
8 Mushrooms
½ Onion or 2 Spring Onions
16 Cherry Tomatoes (halved)
Some Sprigs of Parsley
A Wedge of Lemon
Some extra avocado for decorative purposes (optional)
Method:
Begin by making your courgetti noodles in your spiraliser. If you don't have one, you can buy these pre-made in most large supermarkets. Leave courgetti noodles to one side.
Place the brazil nuts into a blender and blend until creamy or for about 3-4 minutes. Add the avocado, mint leaves, lime juice, chili or chili flakes, olive oil and a sprinkle of salt and pepper, and blend again until well combined.
Fry the mushrooms and onion with some pepper sprinkled on top for about 5 minutes.
Add the courgetti noodles and pour the sauce over the mushroom mix until nice and warm. And serve with a sprinkle of pumpkin seeds, a wedge of lemon, parsley and some cherry tomatoes on top, and an avocado rose if you are feeling adventurous.
References
1) Finley, J.W. & Penland, J.G., (1998) 'Adequacy or deprivation of dietary selenium in healthy men: Clinical and psychological findings.' The Journal of Trace Elements in Experimental Medicine, 1, [Online]. Available at: https://onlinelibrary.wiley.com/doi/abs/10.1002/(SICI)1520-670X(1998)11:1<11::AID-JTRA3>3.0.CO;2-6 [Accessed 5 Mar. 2020]
2) Wu, Qian, et al., (2015) "Low Population Selenium Status Is Associated With Increased Prevalence of Thyroid Disease." The Journal of Clinical Endocrinology & Metabolism, vol. 100, no. 11, pp. 4037–4047, [Online]. Available at: academic.oup.com/jcem/article/100/11/4037/2836081, 10.1210/jc.2015-2222 (Accessed 4 Mar. 2020)
3) Flores-Mateo, Gemma, et al., (2006) 'Selenium and Coronary Heart Disease: A Meta-Analysis.' The American Journal of Clinical Nutrition, vol. 84, no. 4, pp. 762–773, [Online]. Available at: www.ncbi.nlm.nih.gov/pubmed/17023702, 10.1093/ajcn/84.4.762 (Accessed 4 Mar. 2020)
4) Alvizouri-Muñoz, M., et al., (1992) 'Effects of Avocado as a Source of Monounsaturated Fatty Acids on Plasma Lipid Levels.' Archives of Medical Research, vol. 23, no. 4, pp. 163–167, [Online]. Available at: ncbi.nlm.nih.gov/pubmed/1308699 (Accessed 6 Mar. 2020)
5‌) Delcourt, Ce´cile, et al., (2006) 'Plasma Lutein and Zeaxanthin and Other Carotenoids as Modifiable Risk Factors for Age-Related Maculopathy and Cataract: The POLA Study.' Investigative Opthalmology & Visual Science, vol. 47, no. 6, p. 2329, [Online]. Available at: arvojournals.org/article.aspx?articleid=2125160, 10.1167/iovs.05-1235  (Accessed 4 Mar. 2020)
6‌) Wien, Michelle, et al., (2013) 'A Randomized 3×3 Crossover Study to Evaluate the Effect of Hass Avocado Intake on Post-Ingestive Satiety, Glucose and Insulin Levels, and Subsequent Energy Intake in Overweight Adults.' Nutrition Journal, vol. 12, no. 1, [Online] Available at: ncbi.nlm.nih.gov/pmc/articles/PMC4222592  (Accessed 3 Mar. 2020)
7‌) Rude, Robert K, et al., (2009) 'Skeletal and Hormonal Effects of Magnesium Deficiency.' Journal of the American College of Nutrition, vol. 28, no. 2, pp. 131–41, [Online] Available at: ncbi.nlm.nih.gov/pubmed/19828898 (Accessed 10 Mar. 2020)
8) Ristić-Medić, Danijela, et al., (2003) '[Alpha-Linolenic Acid and Cardiovascular Diseases].' Medicinski Pregled, vol. 56 Suppl 1, pp. 19–25, [Online] Available at: ncbi.nlm.nih.gov/pubmed/15510909 (Accessed 10 Mar. 2020)
9‌) Hornyak, Magdolna, et al., (2004) 'Magnesium Treatment of Primary Alcohol-Dependent Patients during Subacute Withdrawal: An Open Pilot Study with Polysomnography.' Alcoholism, Clinical and Experimental Research, vol. 28, no. 11, pp. 1702–1709, [Online] Available at: ncbi.nlm.nih.gov/pubmed/15547457 (Accessed 10 Mar. 2020)
1‌0) Lopez-Ridaura, R., et al., (2003) 'Magnesium Intake and Risk of Type 2 Diabetes in Men and Women.' Diabetes Care, vol. 27, no. 1, pp. 134–140, [Online] Available at: https://www.ncbi.nlm.nih.gov/pubmed/14693979 (Accessed 9 Mar. 2020)
11) Sato, Reiko, et al., (2002) 'Prospective Study of Carotenoids, Tocopherols, and Retinoid Concentrations and the Risk of Breast Cancer.' Cancer Epidemiology, Biomarkers & Prevention: A Publication of the American Association for Cancer Research, Cosponsored by the American Society of Preventive Oncology, vol. 11, no. 5, pp. 451–457, [Online] Available at: ncbi.nlm.nih.gov/pubmed/12010859 (Accessed 11 Mar. 2020)
12) Brown, Melody J., et al., (2004) 'Carotenoid Bioavailability Is Higher from Salads Ingested with Full-Fat than with Fat-Reduced Salad Dressings as Measured with Electrochemical Detection.' The American Journal of Clinical Nutrition, vol. 80, no. 2, pp. 396–403, [Online] Available at: ncbi.nlm.nih.gov/pubmed/15277161 (Accessed 11 Mar. 2020)
1‌3) Stahl, Wilhelm, and Helmut Sies., (2007) 'Carotenoids and Flavonoids Contribute to Nutritional Protection against Skin Damage from Sunlight.' Molecular Biotechnology, vol. 37, no. 1, pp. 26–30, [Online] Available at: https://www.ncbi.nlm.nih.gov/pubmed/17914160 (Accessed 4 Mar. 2020)
‌